Welcome to LottoGraphs Lottery Videos
Where you get the LottoGraphs Video Advantage
New Subscribers get 50% off – until September 30, 2015
Use Promo Code "GRANDOPENING" When you Purchase either the  6 or 12 Month Subscription Plan
See the latest KENO drawing trends on your Mobile Device – LIVE in – Real Time for Massachusetts, New York and Kentucky  – Before you Play Your Next Game !
See Lottery Drawing History
Now with LottoGraphs Animated Lottery Videos you will actually SEE Lottery Number Drawing Trends unfold right before your eyes - in Real Time !
VISUALLY
LottoGraphs are available for these Massachusetts Lottery Games – New York Lottery Games Coming Very Soon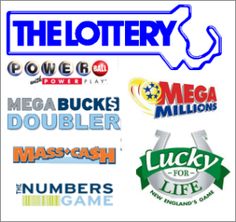 KENO LIVE
Become a Smarter Player See Lottery History Like Never Before, Easily Spot Hot and Cold and Normal Drawing Trends, You'll SEE it happening for yourself, SEE Emerging Trends with just a Quick Look !
Get Real Time KENO Results
Try "KENO LIVE" on your next visit to the KENO Parlor – See KENO Drawing Trends Happening Right Now in Real Time – See It Visually for the First Time In Lottery Drawing Number History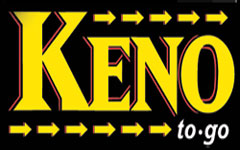 See LottoGraphs in Action ! – Take a Tour and See Lottery Number Drawing History Unfold Right Before Your Eyes !
See Lottery Numbers Trending "Visually" !
NOTE: You Need To Be A Free Member To Take A Free Tour

"KENO LIVE" – Comes Bundled with
Mass Keno Game, New York "Quick Draw" Keno Game and Kentucky Keno Game
Mass Lottery Games Include,  PowerBall, Mega Millions, The Daily Numbers Game, Both MidDay & Evening Drawings, Mass Cash, MegaBucks, Lucky For Life
 New York's Lottery Games, Take-5, Win 4, The Numbers Game, Pick 10, New York Lotto, Cash4Life, PowerBall & Mega Millions  Available Very Soon 
Look for your State Lottery Games on LottoGraphs Coming  Soon !!
Whether you are a casual lottery player or a regular daily lottery player, LottoGraphs will help you on your picks, no matter what type of system you use. Compare the numbers you picked to the numbers that are Actually Being Drawn Right Now In "REAL TIME". Some people pick birthdays, SSN numbers, license plate numbers. Some even use computer programs and other methods to pick numbers. Keep the system that works for you, but compare the numbers you choose to the numbers that are actually being drawn . Easily spot trends in your favorite lottery games using our Easy-to-Read historical animated graphs. No non-sense, no gimmicks, and no new systems to learn. Become a consistent winner by seeing which numbers were consistent winners. It is as easy as watching TV. The lottery enthusiast can see at a quick glance how recently each number has occurred, which cannot be done with other systems on the market today that track the lottery numbers, either by paper, or current computer programs. These same Easy-to-Read graphs are used by business professionals who track trends in the financial marketplace. LottoGraphs uses these same types of Easy-to-Read graphs to tracks trends in lottery games.
Get the LottoGraphs Animated Lottery Video Advantage – Today !!
** AND SEE WHAT YOU HAVE BEEN MISSING **